Promotion agency Stuttgart
What characterises a good promotion? It's about visibility and a positive feeling. As a promotion agency in Stuttgart, we place particularly high value on quality. It is important to us that your company is seen. We work as a team and with our extensive experience to achieve this.
Promotion agency Stuttgart
Your company lives from its customers and it is all the more important to keep drawing these customers' attention to yourself. Besides the popular marketing via the internet, there is still the possibility of seeking direct contact. This works very well with a promotion, for example. As a promotion agency in Stuttgart, we are happy to help you with the planning and implementation.
Our
Philosophy &
Mission
"Good vibes only" – that's what we stand for as a promotion agency in Stuttgart. How often have you experienced bad promotion? How often has information been thrust upon you in the shopping centre or even at the airport, even though you felt uncomfortable? This is something you do not want for your company. We make sure that your promotion conveys positive feelings to everyone involved and thus stays in their minds.
24/7 Project- manage-
ment

Accessibility is important - that's why we provide you with round-the-clock project management.
~ 100 % satisfied customers
Customer surveys show that our customers are particularly satisfied with us as a promotion agency in Stuttgart.
Know-How from 15.000 projects
We know our stuff - our knowledge comes from around 15,000 projects and a lot of passion for our profession.
Only 3 steps to a successful promotion booking in Stuttgart
1
Inquiry
We are always available - make your request directly.
2
Concept
We are known for our good ideas - this will also be evident in your concept.
3
Implemen-
tation

From start to finish - we ensure optimal implementation.
29 years of promotion = 29 years of satisfied customers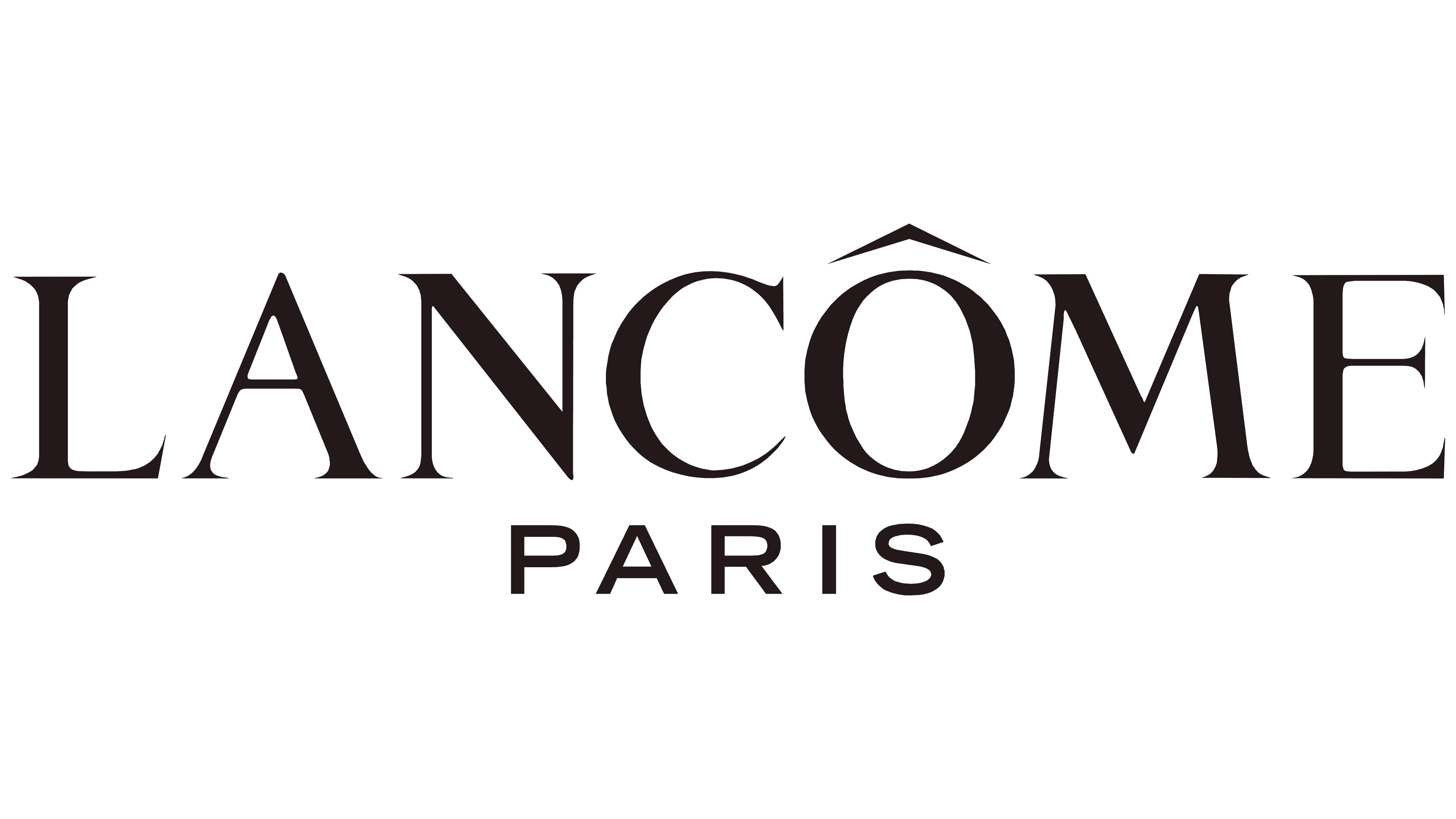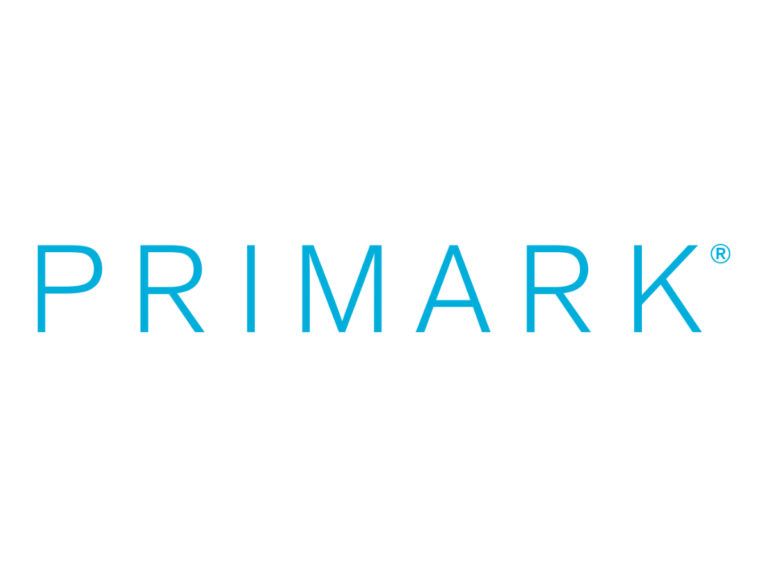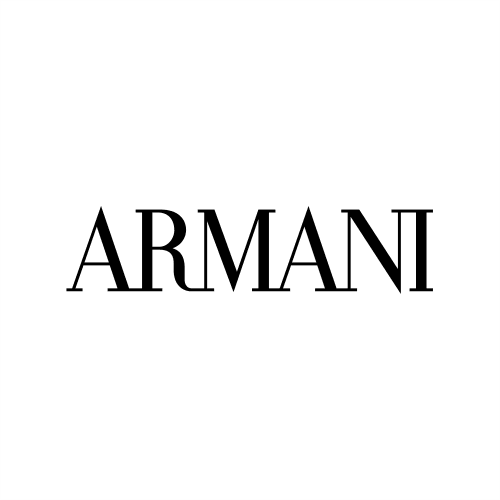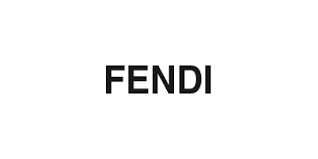 FAQ Promotion agency Stuttgart
Which promotion is ideally suited?
Did you know that there are very different forms of promotion? There is the airport promotion, the make-up promotion or also the trade fair promotion. Therefore, it is not so easy to say which of these forms is best suited for you. That's why we attach great importance to consultation.
Where do I see the costs?
As a promotion agency in Stuttgart, we create a separate concept and a separate offer for each customer. You will receive a transparent list of the individual items that will be charged. This allows you to plan optimally.
What makes you stand out?
We see the overall concept. In doing so, we do not only pay attention to obtaining a high level of success for you. We also want this success to be sustainable. That means we pay attention to reaching both the company and the customers. It is this comprehensive view that makes us an excellent contact.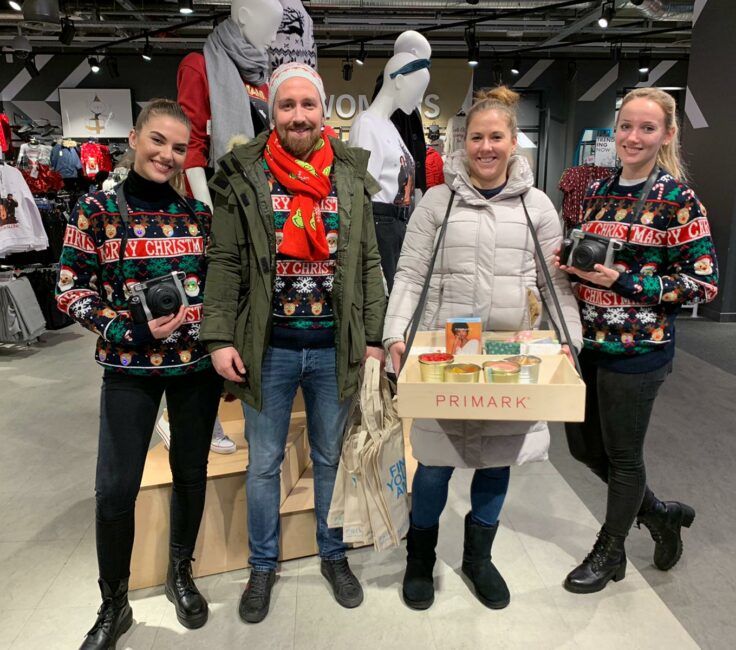 PRO-VOGUE – Your promotion agency in Stuttgart
Experience is an important factor in the field of promotion. PRO-VOGUE was founded almost 30 years ago. From the very beginning, we have been convincing through our passion for planning and implementation. For us, every order is a new challenge. Therefore, we are happy to stand by your side as a promotion agency in Stuttgart.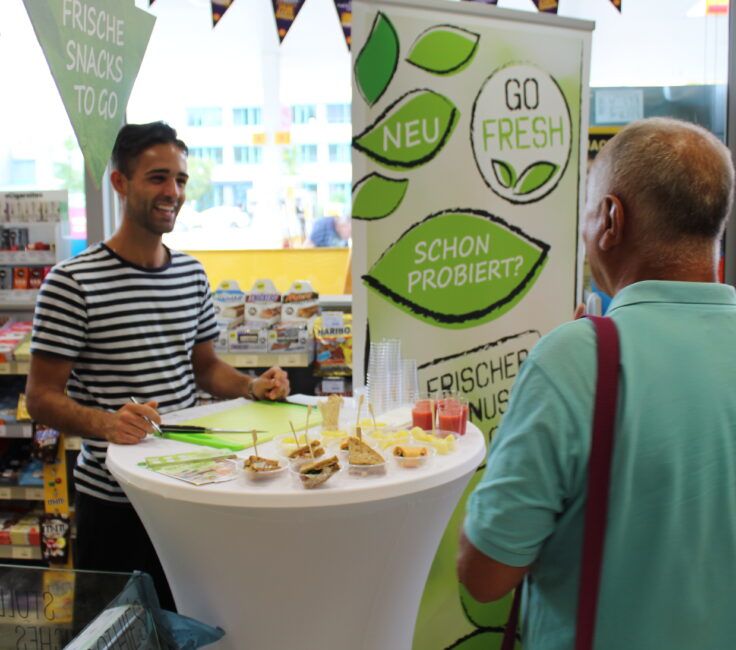 Increase your visibility with the promotion agency in Stuttgart
A sale, a promotion with vouchers and discounts or a new product – there are numerous good reasons for a promotion. There is a lot of effort behind the planning and implementation. Every promotion deserves to be the best. We at PRO-VOGUE proceed exactly according to this attitude.
Thanks to our versatile experience of almost 30 years on the market, we are in a good position to assess which form of promotion suits you best. We advise you on the composition of the target group, the location and also the implementation.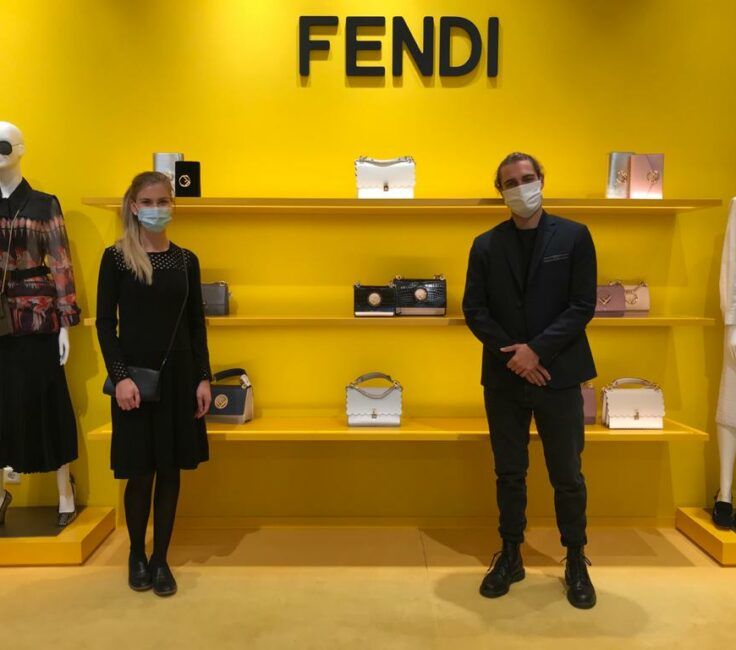 It's the whole package that counts
The planning around the preparation and implementation of a promotion is our field of activity. But this also includes putting together a team. Of course, you can provide staff to answer questions for interested parties. However, the first step in a promotion is to approach these interested parties and show them why they should take a little time.
This is the job of our promoters. They are very well trained and are prepared separately for each assignment.