Outdoor
promotion
The pedestrian zone, the festival in the streets, directly in front of stores or even at special events - when it comes to outdoor promotion, there are actually no limits to your imagination. Of course, it is then also good if you really attract a lot of attention with your marketing measure.
Outdoor promotion
A promotion in the fresh air has numerous advantages. There are many different places where you can carry out this form of advertising and we can reach your target audience. If at the point of sale the consumer comes directly to your product, with outdoor promotion we go directly to your customers and inspire them for your products or services. At the same time, numerous options are revealed that you can use to increase your visibility. Because we know how important a good promotion is, we also have numerous ideas for you.
Our
Philosophy &
Mission
We at PRO-VOGUE follow a very clear strategy: Good vibes only! For us it is important that a good promotion brings above all fun and success for all sides. We want to provide added value and that is exactly why we take care of each customer individually. We have been successful in the trade for more than 29 years and have already implemented over 15,000 projects. Therefore, we bring extensive experience – also in the field of outdoor promotion.
24/7 Project-
manage-
ment

Through our 24/7 project management, you can contact us at any time.
~ 100 % satisfied customers
With around 100% satisfied customers, we are one of the most popular places to go online.
Know-how
More than 29 years of experience ensure that we have extensive know-how.
Only 3 steps to successful outdoor promotion
1
Inquiry
Just ask for an individual offer - this works directly via the website.
2
Concept
Our concept is based on your ideas and our experience and is therefore individually tailored to you.
3
Implemen-
tation

The implementation can start directly with your commitment. We do not put anything on the back burner.
Customers who already benefit from our outdoor promotion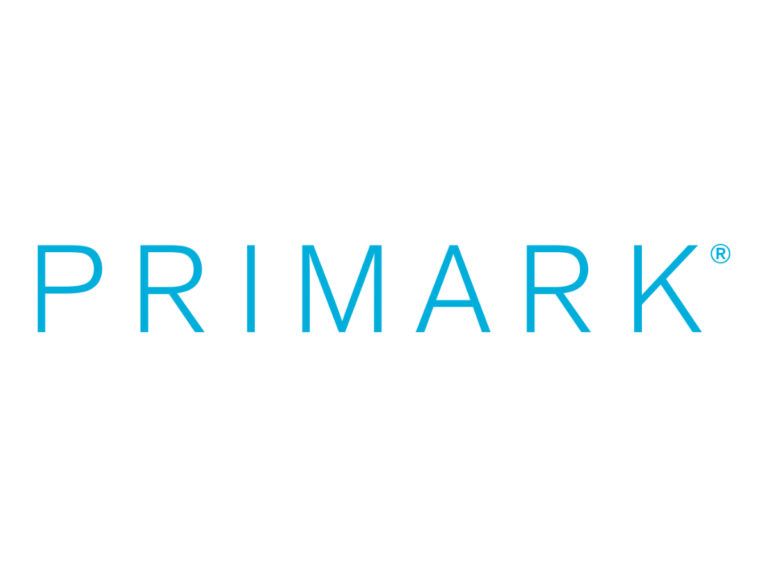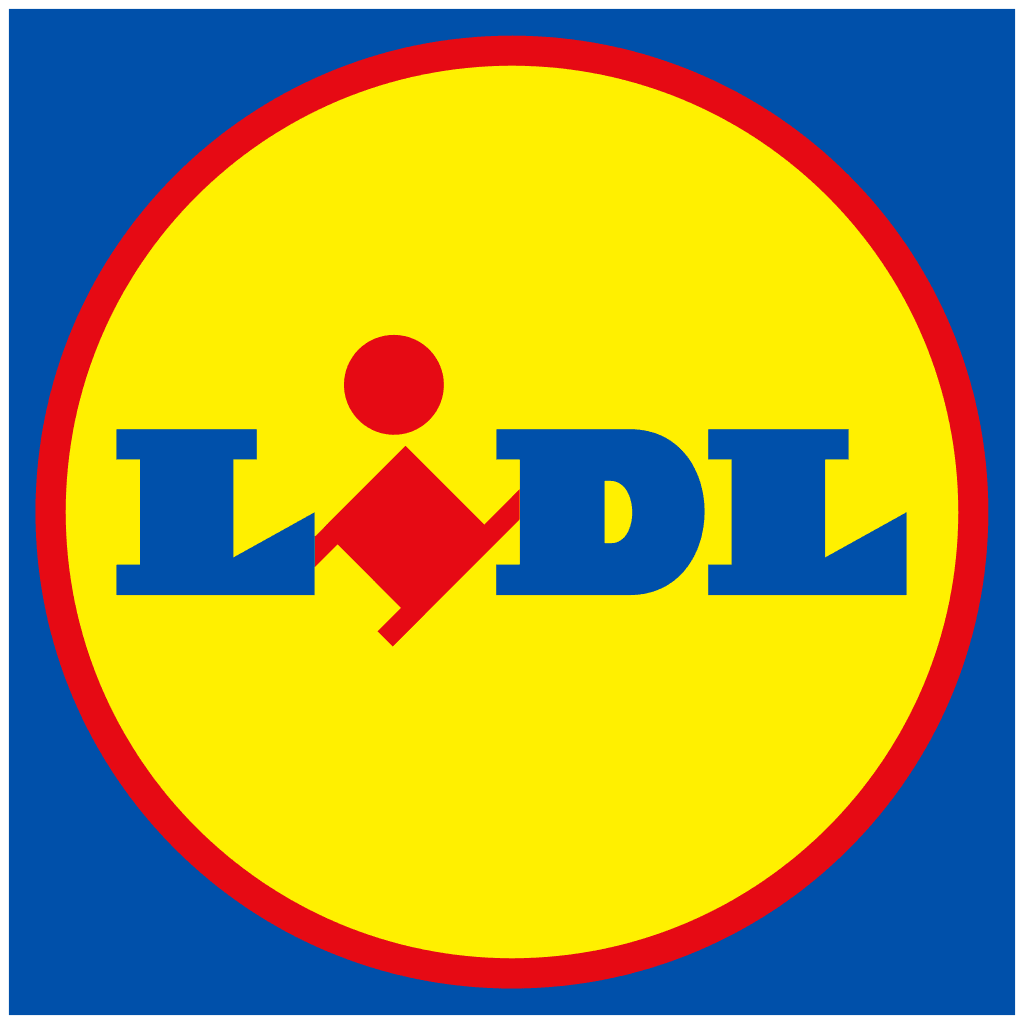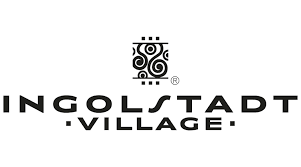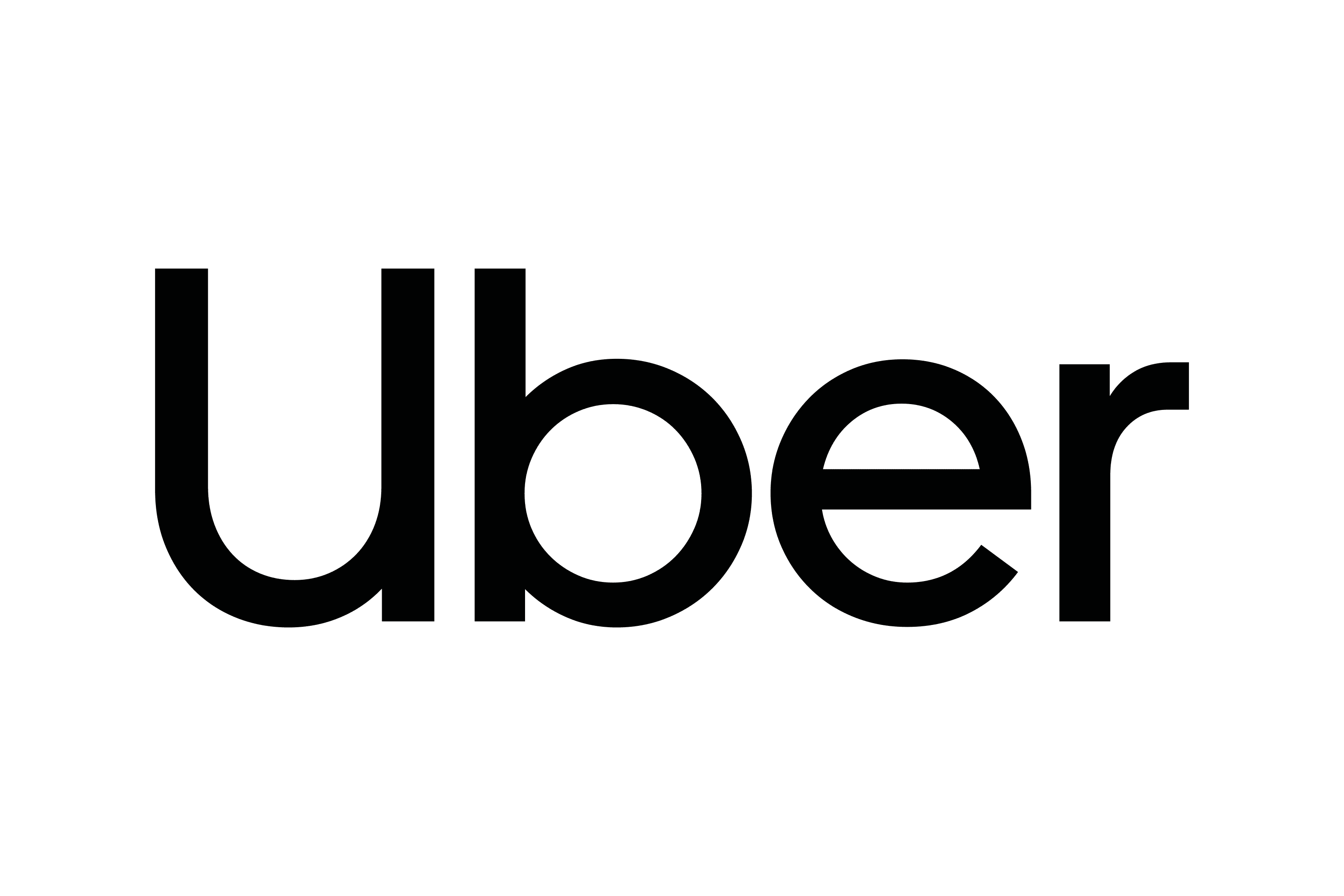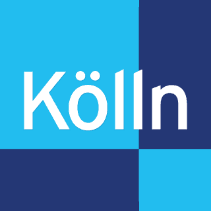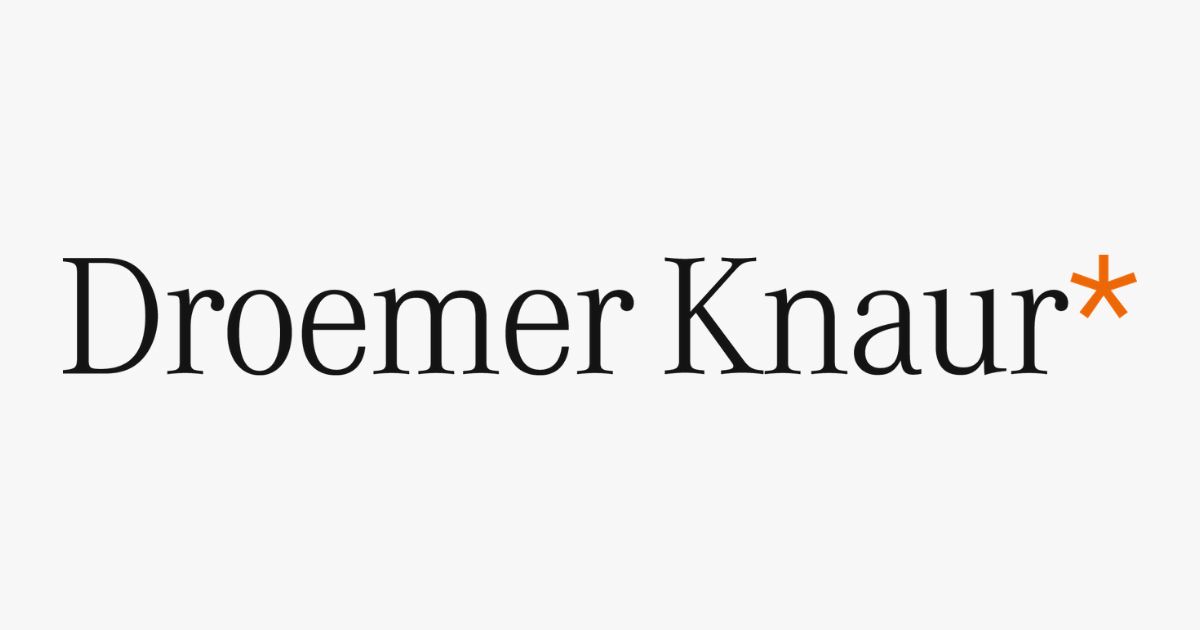 Promotion
references
For our client reco ideas PRO-VOGUE developed an optimal outdoor promotion for Kieser Training.
Non-binding
get more information
FAQ Outdoor promotion
What characterizes a good outdoor promotion?
What makes a good outdoor promotion depends entirely on what your product or service is and what your goals are. Conversations can be just as valuable as extraordinary actions.
What permits are necessary?
The question of which permits are necessary is not quite so easy to answer. There are various requirements here, depending on where and when you want to carry out the outdoor promotion. We clarify all this in conversation and implement this for you.
What costs will I incur?
The beauty of an outdoor promotion is, among other things, that we can also adapt the concept to your budget. Of course, the possibilities here are different. But often successful events can be implemented well even with a small budget.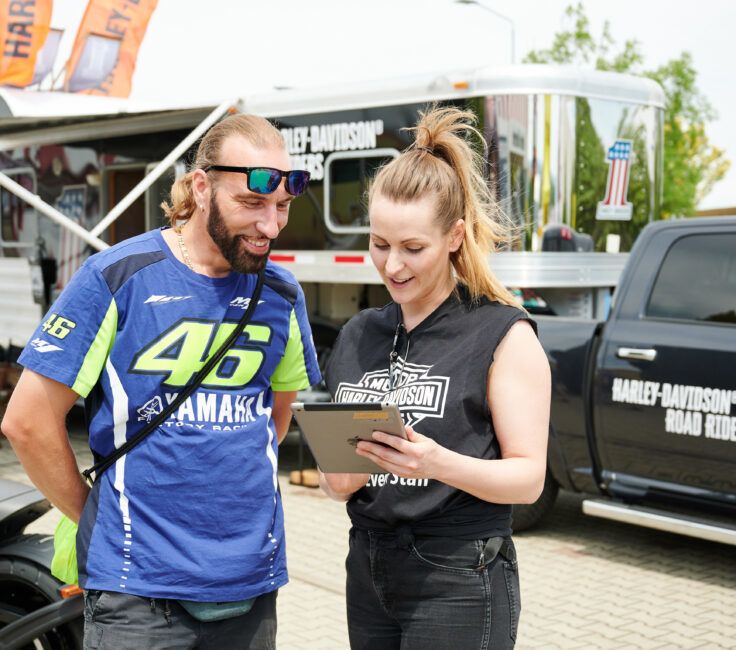 PRO-VOGUE – your agency for outdoor promotion
We do our job with passion. At PRO-VOGUE, everything is about good promotion. We have sustainable success in mind. It is important to us that your outdoor promotion not only provides short-term visibility, but that your company, your brand and your offers remain in the customer's eye for a long time. This will also benefit you in the long run. We bring experience, fun and very good contacts.
What is an outdoor promotion actually?
In fact, these are different forms of promotion, which are simply carried out in the open air. That is, we do not go directly to the club or even to a shopping center. Instead, we plan a promotion that is carried out directly on the street, on terraces or even in courtyards. The walk-in customers can be easily addressed and we reach numerous different target groups and potential customers. With an outdoor promotion, you are also much more flexible when it comes to implementing an unusual promotion.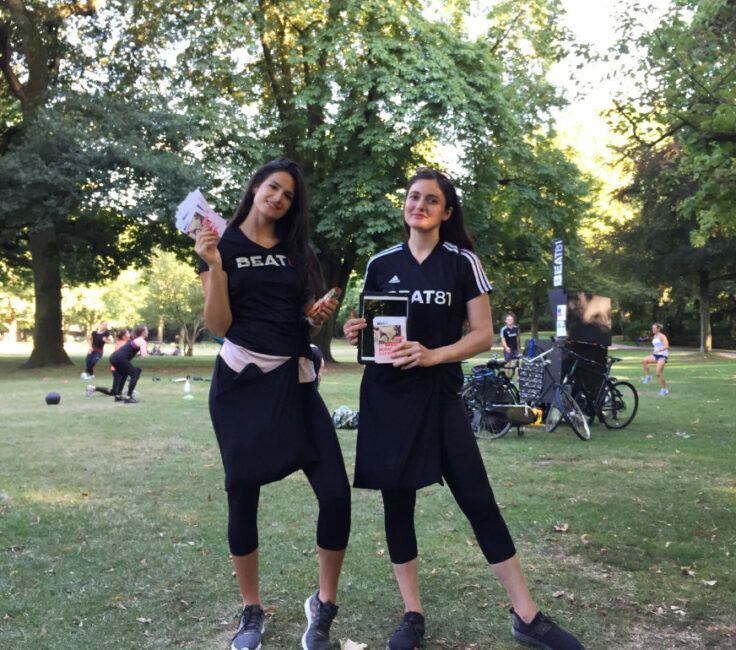 What do good promoters bring to the table?
We know that a good promotion only works if the promoters are also convincing. But what exactly does a good promoter bring to the table? First and foremost, it's about passion for the job. Our promoters convince among other things by the fact that they always address the target group in a friendly, open and proactive manner and have previously received training around your products. This has many advantages. In this way, customers associate great conversations and great experiences with outdoor promotion.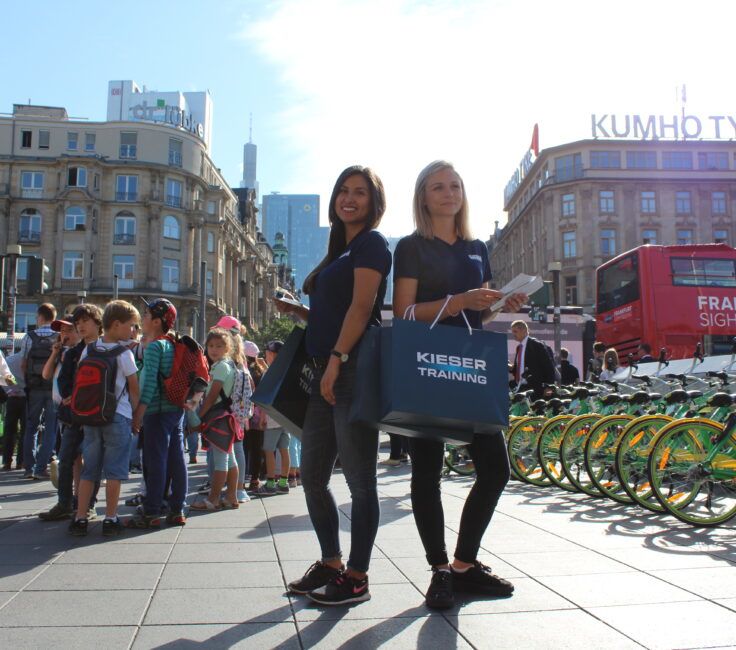 The goals of an outdoor promotion
See and be seen – this saying actually also applies very well to outdoor promotion and the chances are good. What goals you have to exactly this variant of promotion always depends on what exactly you want to achieve. Do you have a current promotion or a new product launch? Are you planning a sale or would you like to introduce a service? Each one of these will have an impact on the goals. However, first and foremost, a good promotion is about you reaching potential new customers.