Make-up &
styling
Imagine you're on the road right now and could use a little relaxation. At the same time, you have a bad hair day today and then someone comes along who can help you feel better. Or maybe you've been looking for a new makeup for a long time, but haven't had the chance to go searching until now. Then there is a makeup & styling promotion there. The optimal chance!
Make-up & styling
To convince new customers of your products, it is always helpful to provide a demonstration during a promotion. Here, for example, a make-up & styling offers itself. With this special promotion you can attract a lot of attention.
Our
Philosophy &
Mission
We want to pick up people and make sure that customers and companies come together. We are aware that a promotion is an important aspect to generate new customers and to keep regular customers. Therefore, our philosophy and concept is based on: Good vibes only!
24/7 Project-
manage-
ment

Around the clock, our project management is at your disposal all week long.
~ 100 % satisfied customers
We regularly conduct surveys and therefore know that around 100% of our customers are satisfied with our work.
Know-how
Through the execution of over 15,000 projects and continuous training, we have a wide range of expertise.
Only 3 steps to a successful booking
1
Inquiry
Simply submit your request directly through our website and we will plan your promotion.
2
Concept
We coordinate the entire concept extensively with you. Your wishes are the basis.
3
Implemen-
tation

We implement the promotion for you - at your desired locations.
Non-binding
get more information
FAQ Make-up & styling
What do I need for a promotion with make-up & styling?
Here it depends entirely on what products you offer yourself and what effects you want to achieve. Are you planning a combination of make-up & styling? Or do you only want to present something for the hair? Just these questions are answered in an initial conversation.
What is the task of the promoters?
We have the right contact persons for every promotion and exactly the same applies to make-up & styling. Our employees receive an extensive briefing. In addition, you can of course provide employees yourself who are familiar with the styling or make-up of the products you offer.
Are registrations necessary? Goals?
Yes, in principle, a promotion must be registered if it takes place in public places. When looking for suitable places, we will look at the options together with you and also take care of the registration.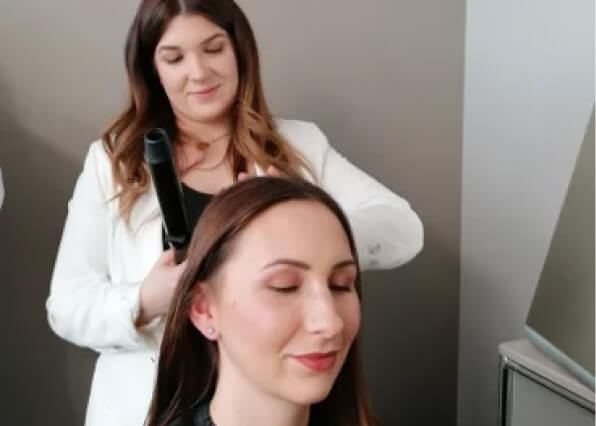 PRO-VOGUE – Your agency for make-up & styling promotion
Special promotions are our passion – we at PRO-VOGUE stand for extensive experience in this field and are very happy to help you realize your make-up & styling idea according to your wishes. Just contact us.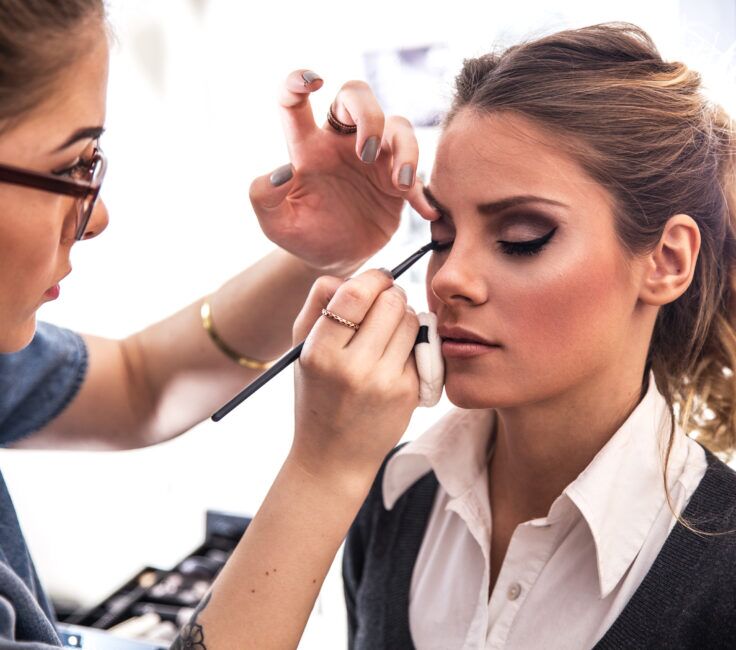 For whom is a make-up & styling suitable?
When exactly does make-up & styling actually lend itself to promotion? This question should be relevant for all companies that are active in this area. You would very much like to put your products in the foreground? Or maybe you even want to introduce a completely new product? Of course, you can simply make the products interesting for the customers via flyers or even by a simple demonstration. But it's even better if interested parties can see for themselves how it works. This is where make-up & styling comes in.
So if you want to convince directly with the products and their effect, this is exactly the right solution for your company.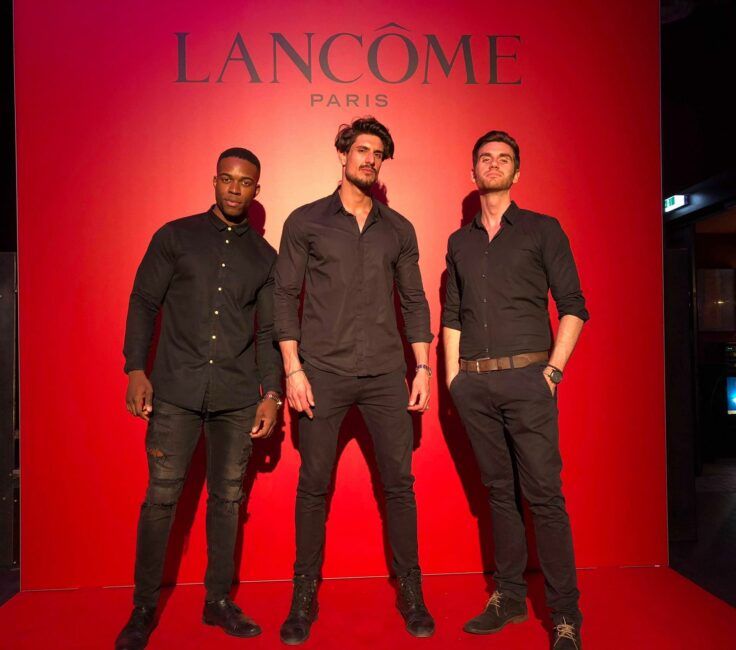 The goals of a promotion with make-up & styling
With make-up & styling you have a great advantage: this promotion leaves a lasting impression. If your products convince, then the participants of the promotion will still notice this at home. They take a look in the mirror, check the make-up or look at the styling and test the effects created by the products again. In this way, a need for the purchase can be created even more effectively. To what extent this need then actually occurs depends, among other things, on the quality of your products, but also on an excellent promotion with make-up & styling.