Sales support
Holding a product in one's hand, being advised about it and thus perhaps discovering new things is still great for many people. Of course, online shopping has gained in importance. However, if you want to support your sales, you should not look exclusively online. Often people appreciate it when people still contact them directly. This is where promotion comes in.
Sales support
To increase your company's turnover, marketing is the driver. However, there are many different directions in marketing itself. One of these directions is promotion. Promotion is about direct contact with customers and prospects. This can effectively support sales.
Our
Philosophy &
Mission
We at PRO-VOGUE have been active in the field of promotion for more than 29 years and during this time we have found that nothing beats a good concept and excellent implementation. Therefore, it is our philosophy to create a concept for our customers, the target group and the possibilities and to proceed completely individually. Our success proves us right.
Only 3 steps to a successful booking
1
Inquiry
Would you like to support your sales? Then why not make an enquiry directly online?
2
Concept
Step by step, a concept for the perfect promotion is created - you are part of it.
3
Implemen-
tation

From concept to success - put the implementation in our hands.
Customers who already benefit from our sales support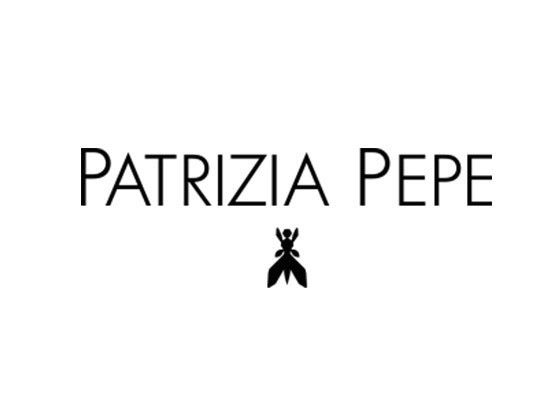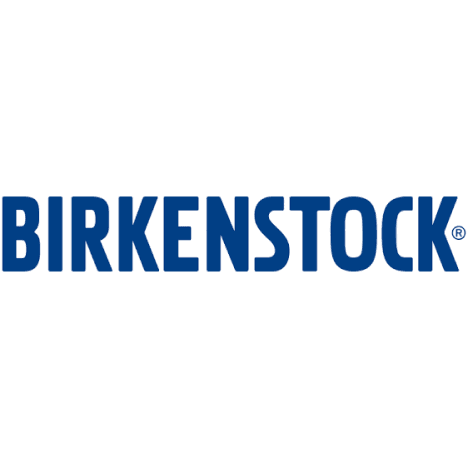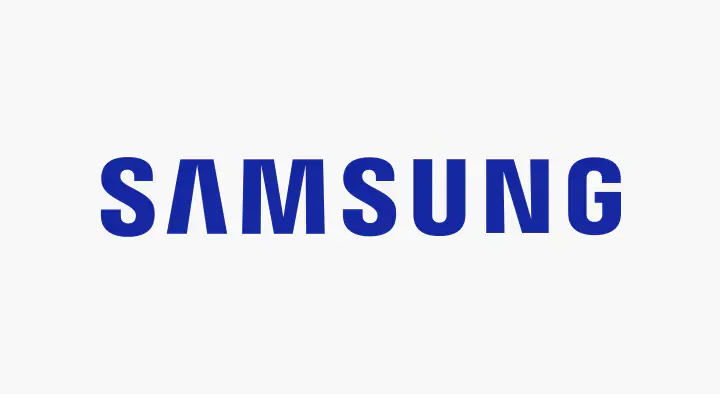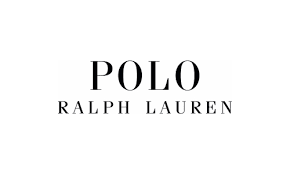 Non-binding
get more information
FAQ Sales support
How significantly will sales increase?
How successful a promotion actually is cannot be predicted. In our more than 15,000 projects, we have had very good experience with the philosophy that positive feelings and thoughts are always a booster for a company. We therefore plan your promotion so that all participants have a good feeling when they leave the consultation. The extent to which this supports sales usually becomes apparent quickly after the promotion.
What is important to support sales?
We like to give our clients the hint that people want to be seen and valued. Companies do this, for example, when they create good offers. By this we mean the opportunities to have optimal chances for savings by participating in competitions or with vouchers. For you, this not only brings an increase in sales. In fact, you also benefit in this way from the fact that your name recognition increases.
What will a promotion cost me?
We create an individual concept for each client. That's why we can't give you general prices. However, we care about our customers and that is exactly why we listen to you carefully. We show you what options are available for your existing budget and what goals can be achieved in this way.
What permits are required?
Various permits are required for a doctorate. Among other things, it depends on where the doctorate is to be carried out. Since permits are a complex subject, but one in which we are well versed, we will take care of obtaining the permits for you. In doing so, we always keep you up to date.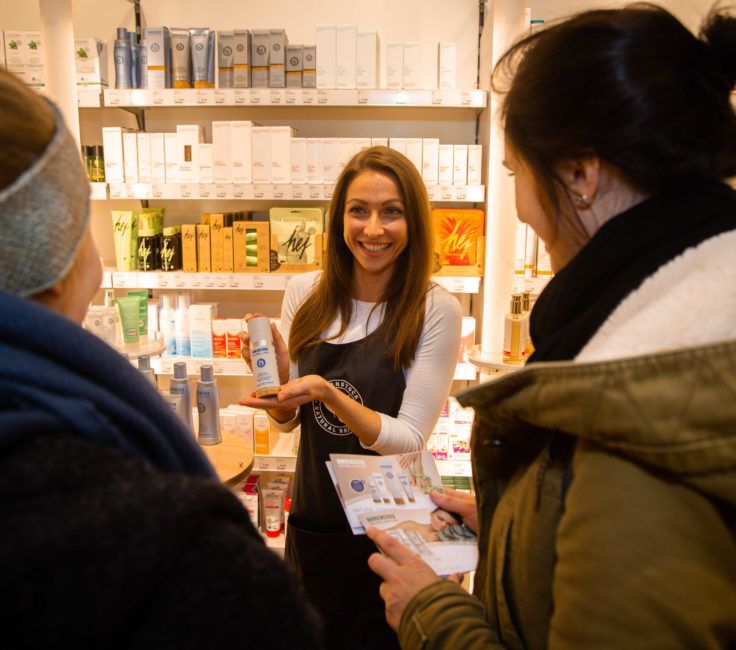 PRO-VOGUE – Your agency to support your sales figures
We bring your sales figures up and for this we fall back on extensive experience – we at PRO-VOGUE live and breathe promotion. We know numerous different possibilities to be able to implement your wishes. This makes us a strong partner at your side. Together we create a concept, increase your visibility and make your products strong on the market.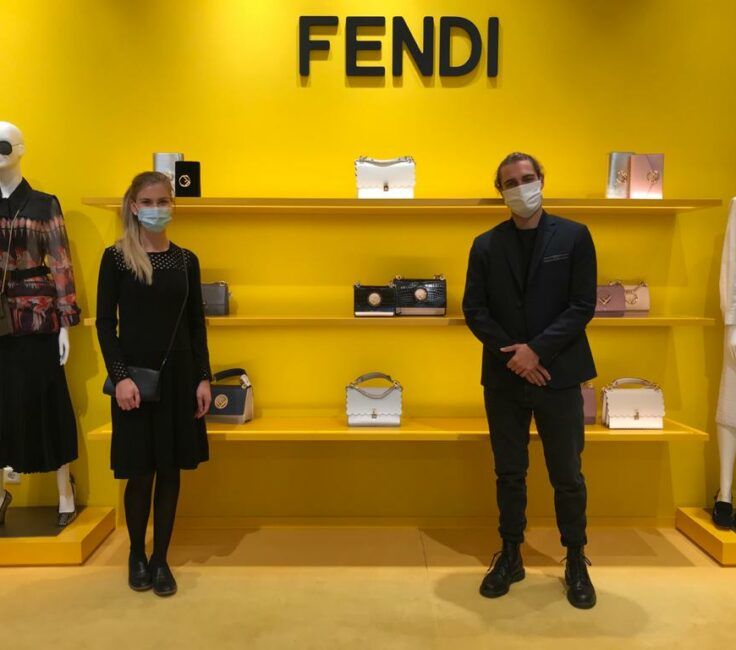 Support sales with "positive vibes"
How can sales be supported? The paths to the goal go in different directions. Of course, you need a product with a very good quality. After all, this is what convinces your customers to invest their money. But a good product is not enough. Your goods must also be seen. Thanks to the internet, it is now possible to advertise not only regionally. But that is only one of the ways you can go about it. Another option is to go into direct contact with your target group.
In local shops, the products on offer are supported in sales by offering advice to customers. But in order to do this, they first have to learn about your offers. We at PRO-VOGUE therefore focus on very good promotion.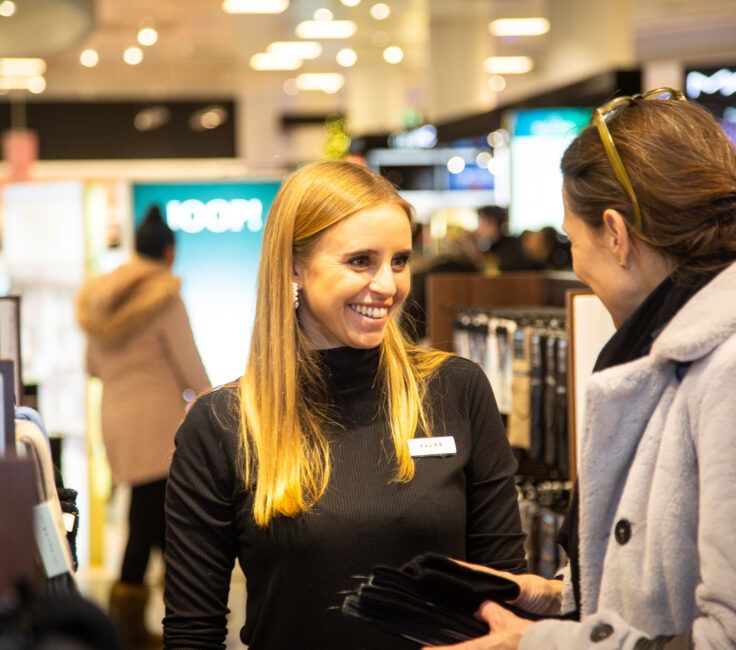 How is sales supported by a promotion?
A promotion can achieve very different goals. It increases awareness. PRO-VOGUE gives you a first overview of the possibilities for promotion. Define your goals and choose the right variant for your products. Do you offer something in the beauty sector? Then you can run a make-up promotion. With on-site demonstrations, interest is aroused. Awareness increases. Provide samples and design informative flyers. Sales are already supported.
Another goal is to greatly increase sales in the short term. To achieve this, you can work with an offer promotion. Vouchers or limited offers are our tip for you here. As you can see, a promotion can go several ways. We would be happy to advise you on this.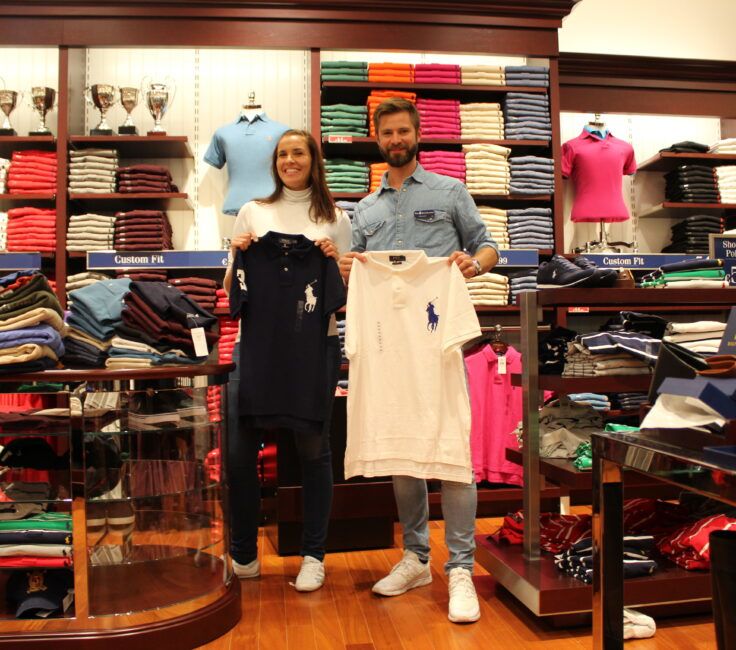 Good promoters support your sales
Our experience over the years has shown how important it is to implement a promotion with truly outstanding promoters. For this reason, we only work with professionals. Our promoters are very well trained and receive a briefing before each event. In order to support your sales, information is necessary.
Proactively, our promoters approach your potential customers during the promotion. They approach people, draw their attention to your products and describe their benefits. Now it is important to be able to react optimally. When the first questions come, our promoters can answer them. They are always in a good mood and spread a positive atmosphere. In this way, the products from the promotion are remembered and needs are awakened. This is particularly valuable for your company.