Promotion material
and equipment
We at PRO-VOGUE have been active in the promotion business for 29 years and in this time we have collected numerous materials and products for the equipment of the different promotion variants. Please feel free to contact us and we will put together an overview for you.
Promotion material and equipment
Are you planning a promotion and would like to implement it with your staff, but you lack the equipment and materials? Promotion is not part of every company's daily routine. Therefore, we offer you the possibility to rent equipment and material from us.
Our
Philosophy &
Mission
It is important to us that your wishes can be realised. Therefore, it is our philosophy to respond to each customer individually and to create unique concepts. We believe a promotion must be a success for your potential customers and for your company. For this, you not only need a good plan and excellent products, but also the right materials.
24/7 Project-
manage-
ment

Our project management team is available around the clock to answer any questions or clarifications you may have.
~ 100 % satisfied customers
About 100 % of our customers are satisfied with our work - convince yourself of our quality.
Know-how
More than 15,000 successful projects are based on our know-how.
Only 3 steps to a successful booking
1
Inquiry
Simply write to us via the website - we will contact you.
2
Concept
Find the right materials to match your concept
3
Implemen-
tation

Put your idea into practice - ensure a big success with the promotion.
Non-binding
get more information
FAQ Promotion equipment and material
What are the costs?
The costs you incur when you rent the products you need for promotion vary greatly. With us, you get high-quality materials that you can access. We will be happy to make you an individual offer.
How do the things get to me?
We have an extensive network throughout Germany. Therefore, it is possible for us to provide you with the materials and equipment in different locations. We would be happy to discuss this with you.
What do I actually need?
We also offer advice on this if you are not quite sure what materials and equipment you need for your promotion.
PRO-VOGUE – Your agency for equipment and material for your promotion
We at PRO-VOGUE know exactly how important a promotion can be for the success of the company. For this reason, we have decided to make our high-quality materials and equipment for promotion available on loan as well.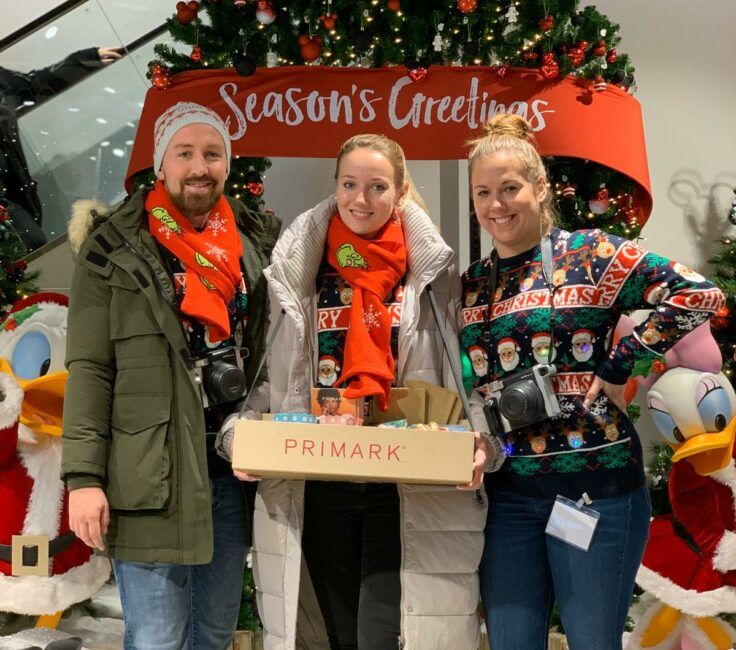 What equipment do you need for a promotion?
What equipment is needed for a promotion depends on what you want to do for a promotion. If it is to be a classic stand, stands, a table and also decorations are a good choice. Would you like to send promoters on their way and make sure that they go into direct customer contact on the street? A vendor's tray is just one of the options available here.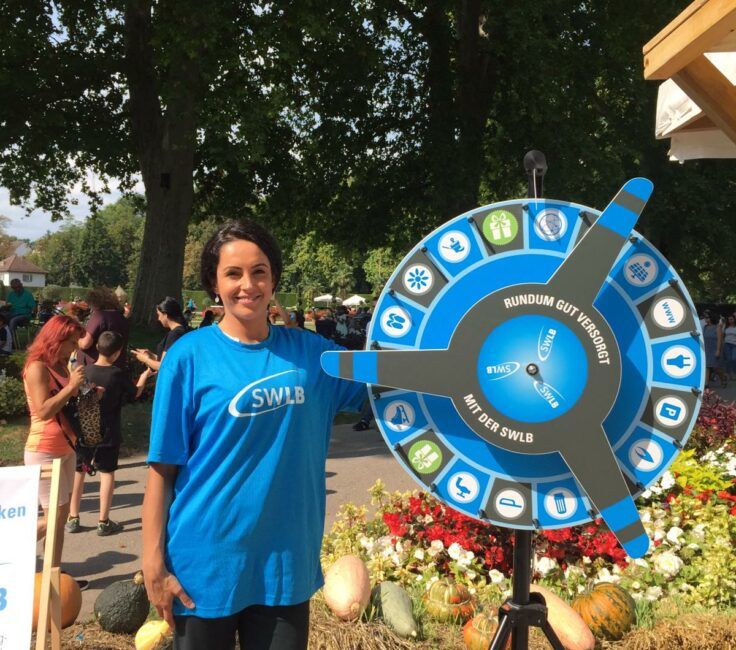 Simply borrow material and equipment for the promotion
You as a company have decided to run a promotion? There are various reasons for this. Perhaps a trade fair is coming up or you have planned a promotion with numerous discounts. Maybe you don't want to hire an agency but want to do the promotion yourself, but you don't have the right materials. Investing in equipment and materials now is possible, but a high cost factor. Especially if you don't need the materials later, these resources can be used elsewhere. It is easier to borrow them.