Point of sale (PoS)
promotion
There are many ways to increase the visibility of your products. One of these ways is promotion directly at the PoS. The point of sale is the place where your products are offered. It can be a supermarket, a shopping mall or even an outlet. People browse the shelves, get advice and also like to try new things. Especially if they associate positive feelings with it.
Point of sale (PoS) promotion
Shopping is more than just buying products – shopping is a special experience a break from everyday life and a time of experiences. So it's no wonder that potential customers are best picked up where they are open to new products: at the point of sale! Arousing emotions, creating positive vibes – that's our job as a professional promotion agency.
Our
Philosophie &
Mission
Positive Vibes only – our philosophy is based on doing something good for people and thus ensuring that your products and services become even more visible and are remembered. We have been successful with this concept for more than 27 years and have already implemented over 15,000 projects. Your project can also become a part of it. PoS promotion is a very classic variant that shimmers in many facets. Together with you we will check which of these facets fit your company.
24/7 Project-
manage-
ment

We are available around the clock to listen to your suggestions and requests at any time.
~ 100 % satisfied customers
Numerous customer surveys after successfully completed projects show: we have around 100% satisfied customers.
Know-how
We have successfully implemented more than 15,000 projects for numerous companies. Our wealth of experience is enormous and you benefit from it.
Only 3 steps to successful PoS promotion
1
Inquiry
You have made your inquiry directly via the website in just a few minutes. We will get in touch with you quickly.
2
Concept
We create a concept for the optimal point-of-sale promotion together with you - including a time schedule.
3
Implemen-
tation

As soon as we have your approval we start with the implementation. You are always very close to the individual steps.
Customers who already benefit from our PoS promotion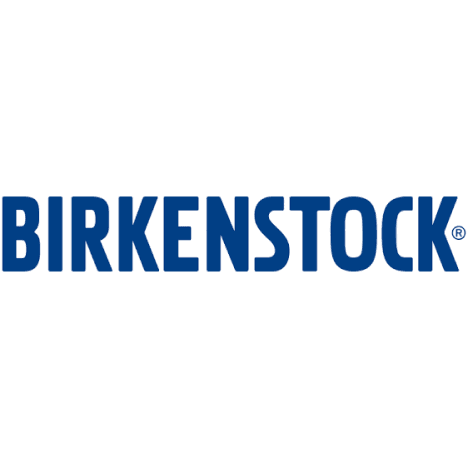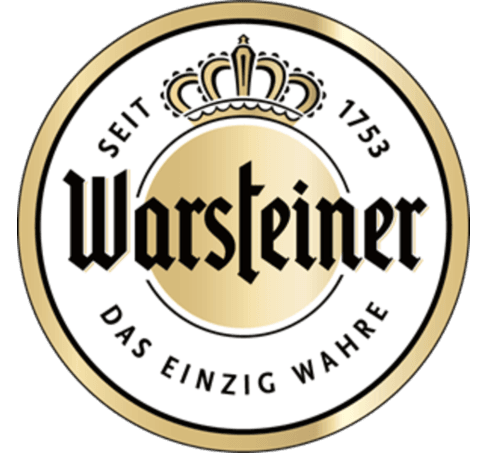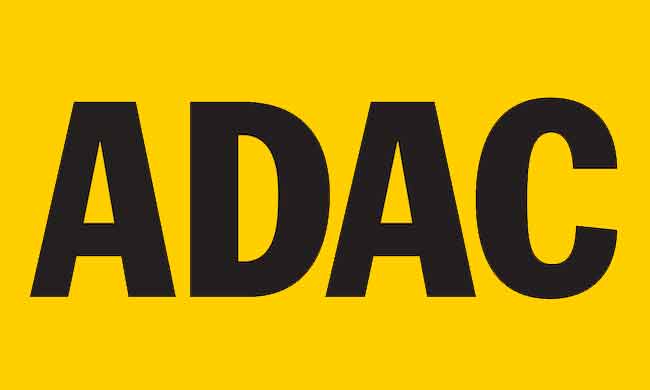 PoS promotion
references
Naturally beautiful!
True to this motto, PRO-VOGUE conceptualized for our client Birkenstock COSMETICS a POS promotion of the extra class….
Non-binding
get more information
FAQ PoS promotion
How does a good PoS promotion work?
There is PoS promotion and there is good PoS promotion. But what is the difference now? Of course you can put cheap promoters or even employees at a booth and let them offer your products here. But if you want to arouse emotions and be remembered with your products, you need much more. Our passionate promoters identify with your brand. They know exactly where its strengths lie and enter into a direct exchange with interested parties. In doing so, they ensure a comprehensive experience and thus awaken the needs in potential customers.
What is the role of the promoter?
Promoters are the heart of any good presentation of your products. They are the brand ambassadors and therefore they should have a lot of heart in their work. Their job is to appeal to people, bring them to the promotional booth and convince them of the quality and benefits of products and services. This should not be confused with persuading. We create memorable experiences with our promotions by picking people up and making them happy.
How much preparation is important for PoS marketing?
Good preparation is one of the most important foundations for a successful promotion. Together with you we will work out a concept and then the preparations are already in our hands. Thanks to our extensive experience from more than 15,000 successful projects, we know exactly which strings to pull. In doing so, we focus on your goals. Of course, a PoS promotion needs to be well planned. It's about finding the best location, generating the target group and then getting started. Of course, it's also important to choose the right products. But we are sure that together with you we will manage this in the best possible way.
When is a promotion at the PoS successful?
A promotion is successful when all participants are satisfied. That's why we also set your goals right at the beginning. Imagine that your potential customers go home and tell you about the product they tried today. They tell their family and friends. They take the sample with them and try it again at their leisure at home. They find out about your offerings online. Their needs have been awakened, your brand has become more visible and made a good impression. The promotion has been successful.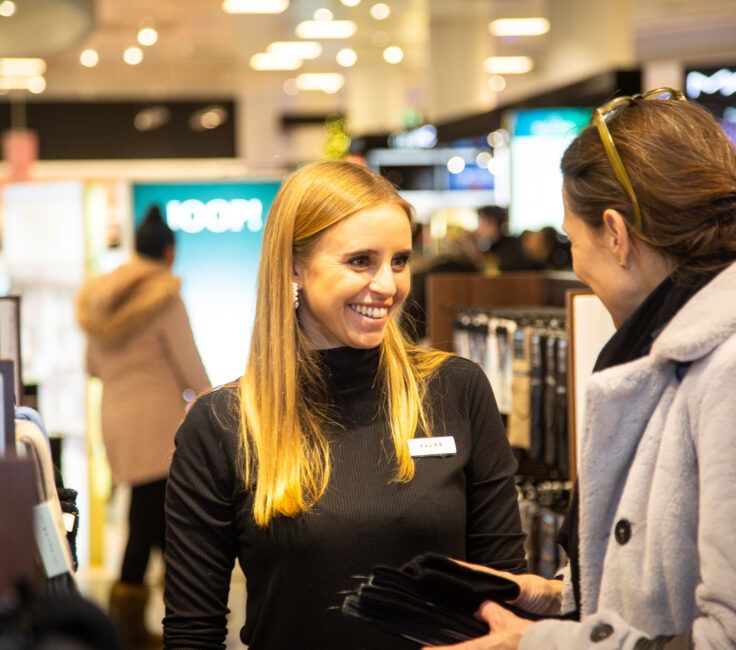 PRO-VOGUE – Your agency for PoS promotion
We are available for you throughout Germany. No matter whether you want to be successful with PoS marketing in Munich, Berlin, Saalfeld or still in Kiel – we have an extensive network of partners and employees. Take advantage of our experience in all aspects of promotion directly at the PoS. We accompany you from the beginning and bring your products or services into the spotlight.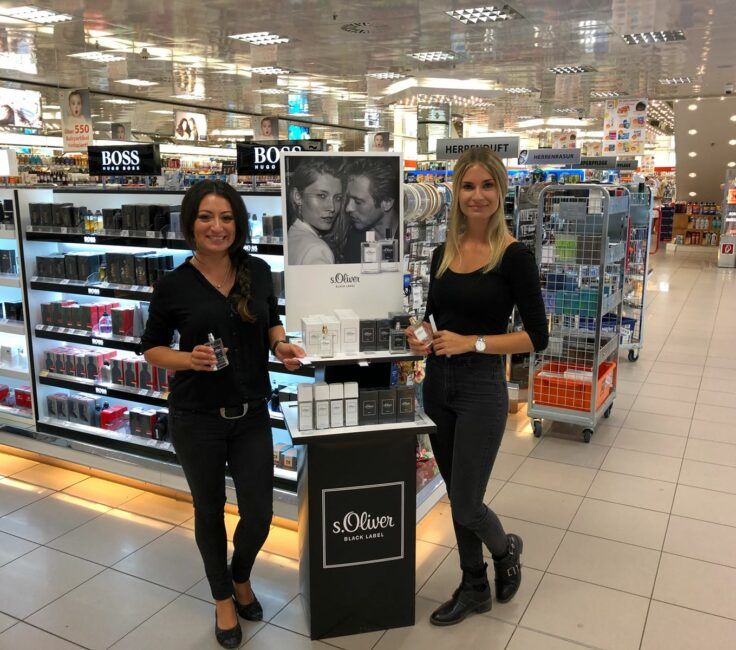 The best places for a PoS promotion
The start of every concept is the search for the best places for your promotion. There are many to choose from. Imagine your potential customers strolling down the shopping street. The sun is shining, in the bags you can already find one or the other bargain and the mood is at its peak. This is where our professional promoters come in.
Or how about in a supermarket? The supermarket is the best place to test new products. Drinks and snacks are at the top of the list here. A small taste and you can create a need. Outlets, shopping malls, festivals and events – the list of suitable places is long and we can help you find them.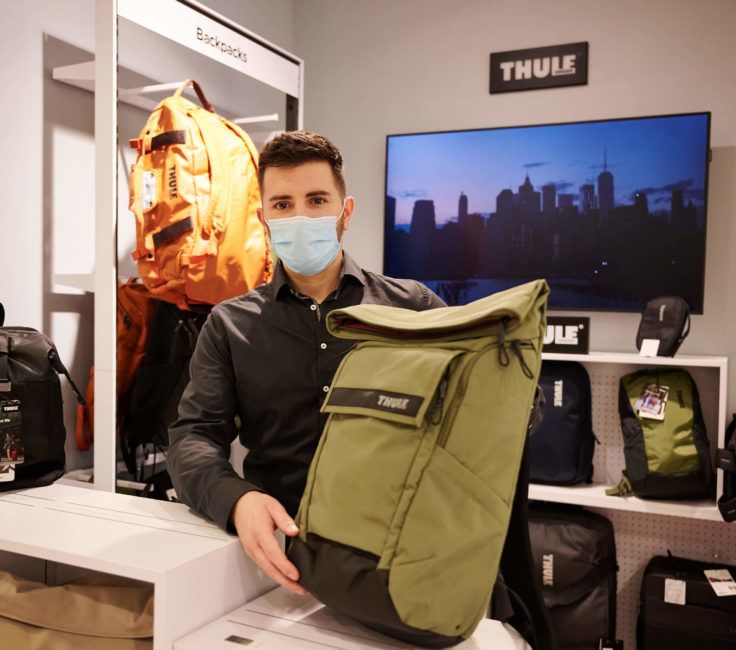 The best products and services for a PoS promotion
But which products and services are suitable for a point-of-sale promotion in the first place? All products that can be touched, demonstrated or booked can be presented directly at the target location. Of course, it is especially important that the products and services fit the people who are to be found at the target location. Our optimal analyses ensure this.
No more desire for a boring presentation of your products? Neither do we! That's why our point-of-sale promotions are exciting, varied and appealing.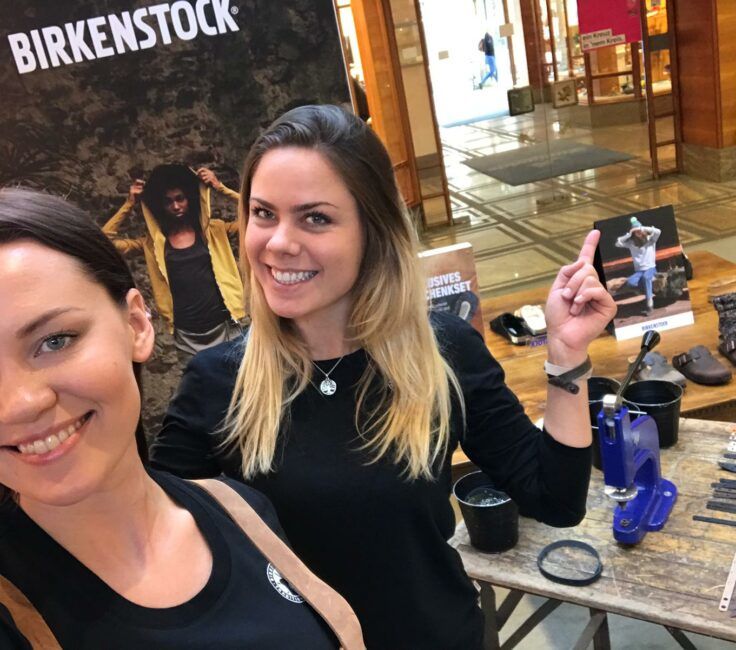 The goals of a PoS promotion are versatile
Of course, our concept is entirely focused on your goals. With a PoS promotion, various goals can be effectively implemented. You would like to initiate the sale of a product? You would like to provide an image enhancement or generate a large number of good leads? Everything is possible – thanks to our professional promoters. We already define the goals when putting together the concept. Of course, they can be adjusted at any time. You will receive feedback from us on the success of the PoS marketing.