Customer Loyalty
Promotion
A product or service can be as good as it is - without effective customer loyalty it will be difficult to achieve lasting success. A company's basic goal is to gain as many regular customers as possible. For this purpose it is advisable to resort to a good promotion.
Customer loyalty promotion
How does a good customer loyalty work? There are many aspects to this and one is the idea of working face-to-face directly with the customer. You probably already do this if you run stores or branches, for example. But in-store advice is often not enough. In our 29 years on the market we have found out that a good customer loyalty promotion intensifies the business relationship.
Our
Philosphy &
Mission
We have already successfully implemented over 15,000 projects including customer loyalty. Our customers in this area include Falke, Shell and also Calzedonia. Our philosophy is to spread "good vibes only" for your company and to make your products and services shine. To achieve this we do not simply work with a standard concept. We get completely involved with each customer and put together your individual concept.
24/7 Project-
manage-
ment

It is important to us that you feel well looked after - we are therefore there for you and your inquiries around the clock.
~ 100 % satisfied customers
In more than 15,000 projects, we have almost exclusively 100% satisfied customers.
Know-how
Our experience is particularly comprehensive - we are happy to apply it to your projects
Only 3 steps to successful customer loyalty promotion
1
Inquiry
Would you like advice or initial information? Simply make your request online.
2
Concept
Your concept belongs only to you, because we create it individually for you in a direct cooperation.
3
Implemen-
tation

We make sure that you do not have to wait long for the implementation and start directly.
Customers who already benefit from our customer loyalty promotion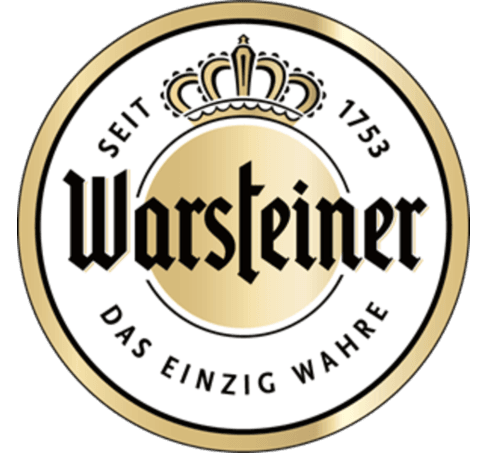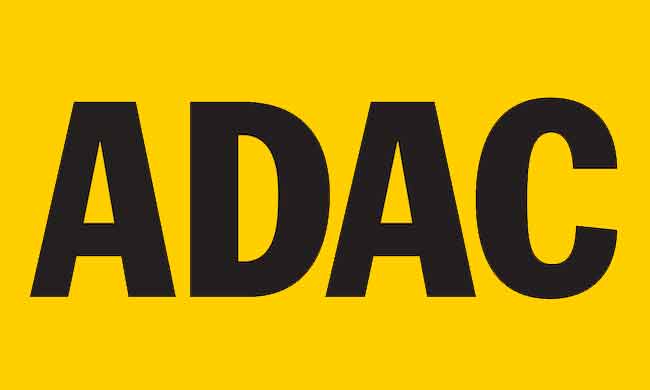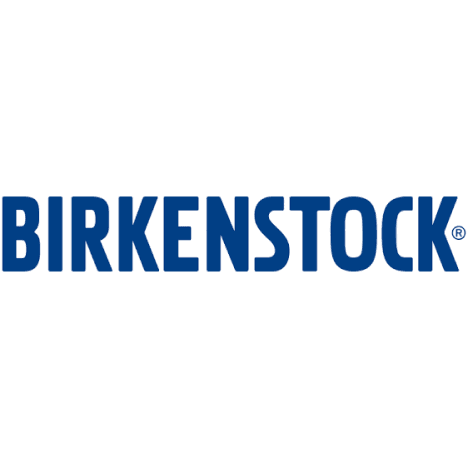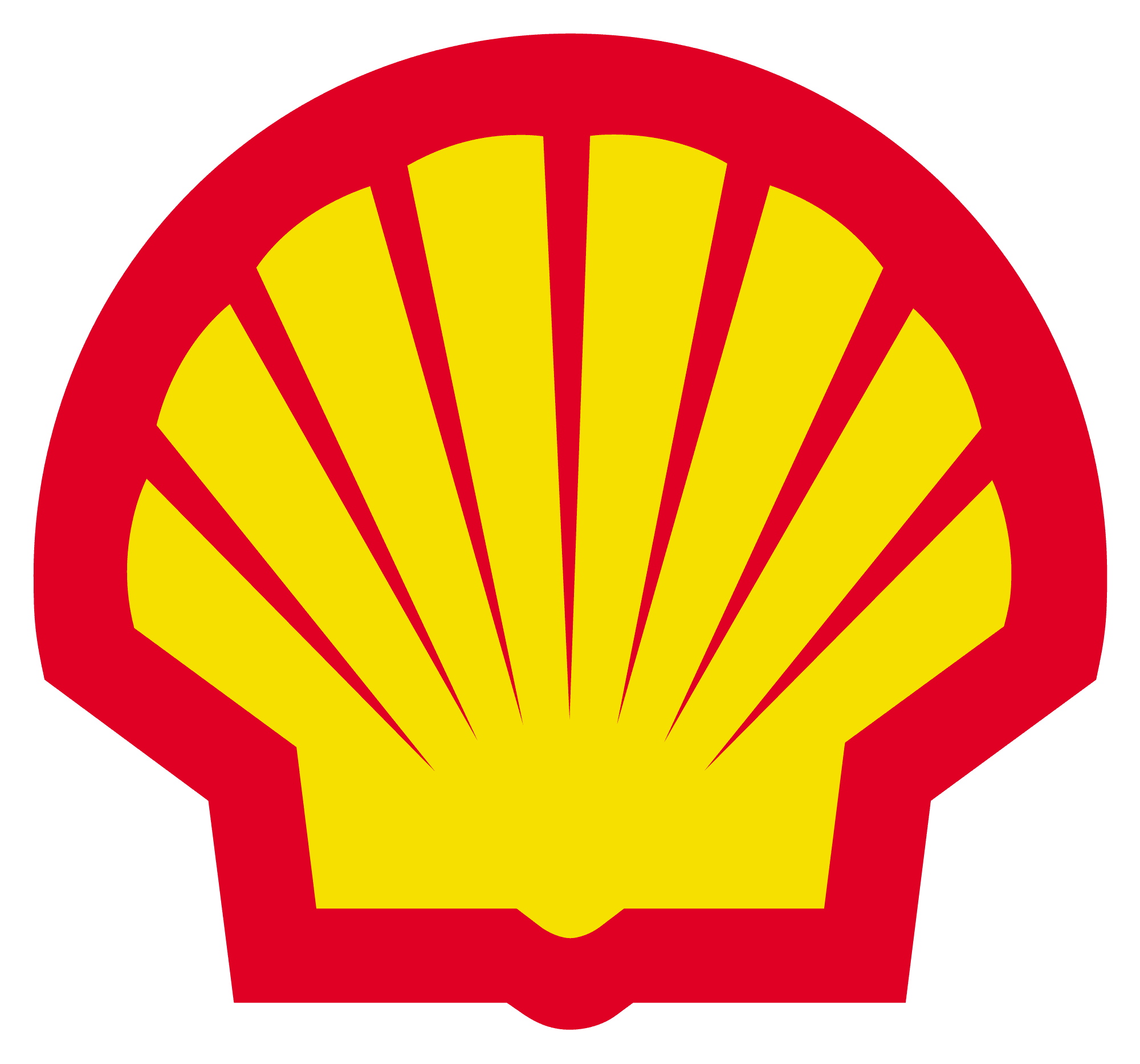 Promotion
References
For Condé Nast and its brand Glamour, PRO-VOGUE developed a promotion concept for the "Glamour Shopping Week".
Thanks to over 29 years of experience, a pool of "glamorous" promoters was created within a very short …
Non-binding
get more information
FAQ Customer loyalty promotion
Are give-aways important for a customer loyalty promotion?
That depends entirely on what you would like to achieve. Many customers are happy about small attentions. At the same time, these have the advantage that your brand comes to the fore more often. Ballpoint pens are one example. If we give them away during a promotion and they are used in everyday life, your customers will remember your company.
Is the customer loyalty promotion worthwhile for me?
Yes, a customer loyalty promotion is suitable for any company. The good thing is that different goals can be set. Do you want to promote a promotion or rather focus on a sale? We can customize the promotion directly to you.
What about permissions?
Of course, it is important that actions, such as a customer loyalty promotion, are approved. But this is part of our offer. We will take care of finding the right place and obtaining all the necessary permits.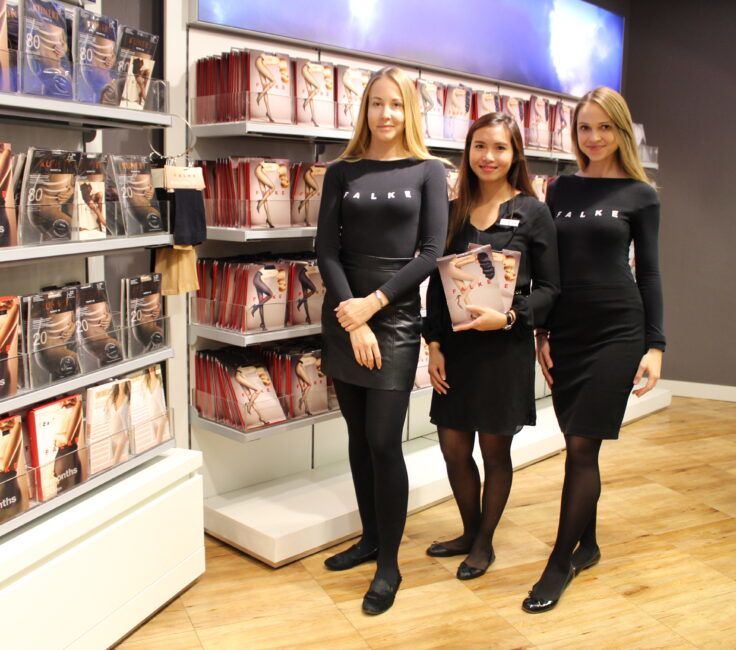 PRO-VOGUE – Your agency for customer loyalty promotion
PRO-VOGUE has stood for outstanding promotion for 29 years. We have the ambition to find the right variants for every company and to tailor them individually to your wishes. In doing so, we work closely with you, incorporate our experience from more than 15,000 projects and get off to a successful start together with you.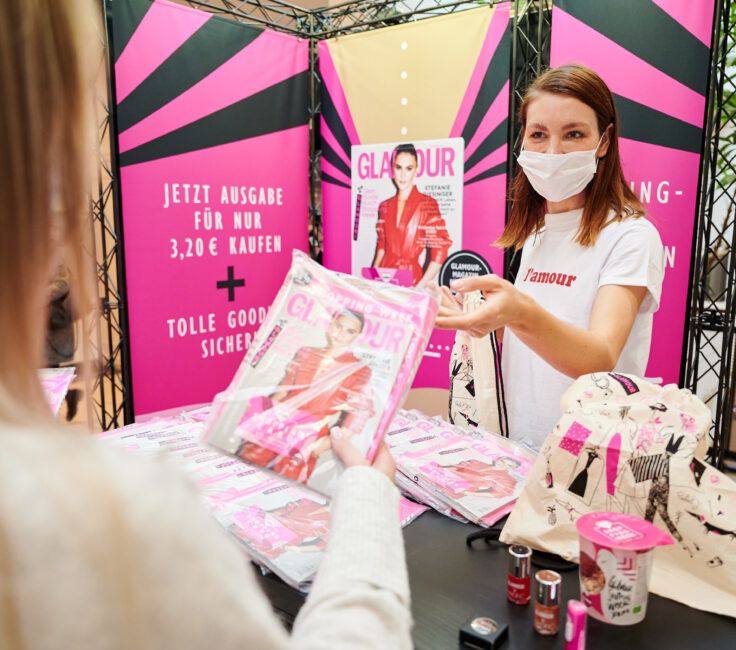 How is a customer loyalty promotion carried out?
What actually distinguishes a customer loyalty promotion from a flyer promotion? We understand well if you are not yet familiar with all the terms. However, each promotion has its own focus. A customer loyalty promotion is all about targeting the people who already know your brand. To do this, we go into direct contact.
Our promoters find out for you what your customers are particularly satisfied with and where they would still like to see improvements. They take the suggestions seriously and convince the customers of the advantages of your brand. This increases the desire to become a customer of your company again.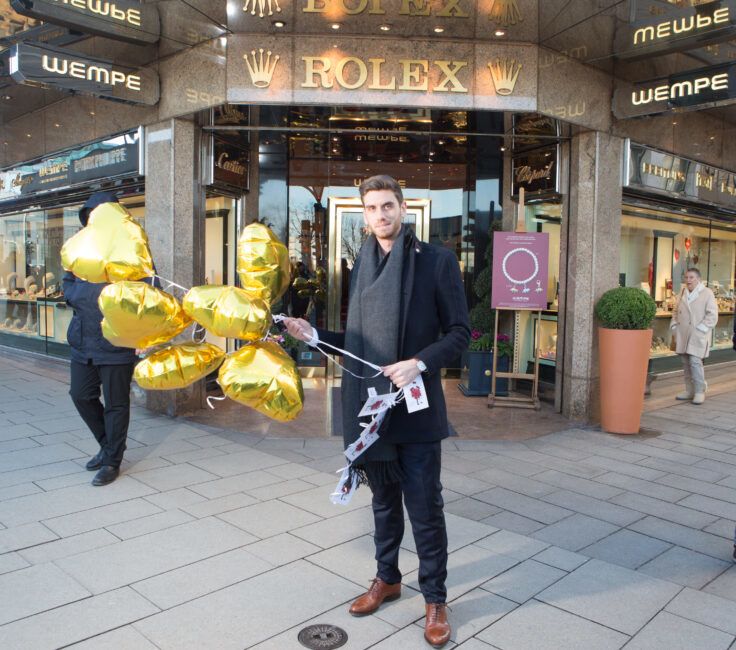 Who conducts our customer loyalty promotion?
Over the past 29 years, we have gained extensive experience and know what is important for a good promotion. It's not just about the location or the product. The heart of a customer loyalty promotion is first of all the promoters. Our promoters are optimally trained and particularly communicative.
They approach customers directly, act proactively, in a friendly manner and ensure a positive experience. This alone is a great advantage in terms of customer loyalty. Your customers are picked up where they generally just act with their brand. We are directly on site at the retailer, outlet or even shopping center. This means that our promoters can even directly answer questions about your products and services or take note of the contacts.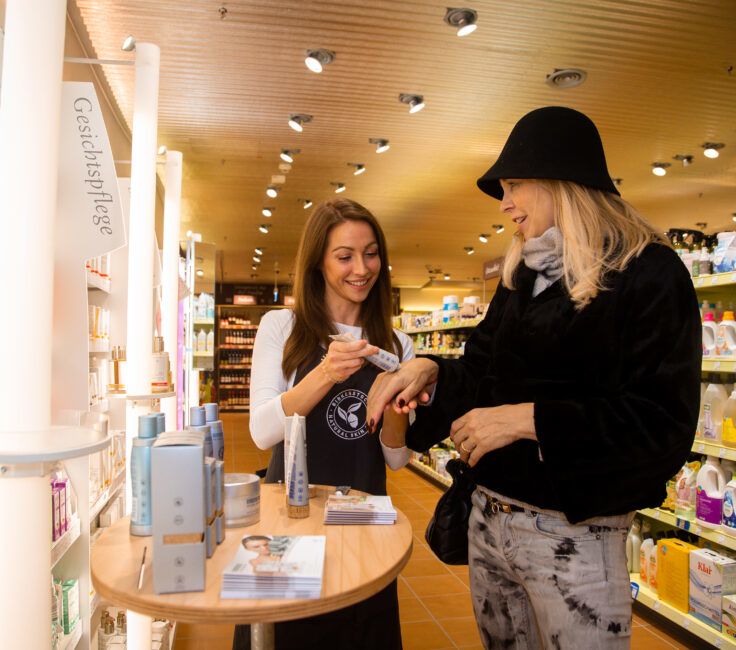 The goals of a customer loyalty promotion
Why can a customer loyalty promotion benefit you? A steady customer base, or even buyers who return to you again and again, are an important pillar of your company's success. They carry their positive experiences forward and may even gain new customers for your business this way. But you also have to do something to achieve this. Customer loyalty has many facets in particular. Explained in a few words, accessibility, constant quality, attractive offers.
Responding to customers' inquiries, dealing with them in a friendly manner and always keeping the buyer's well-being in mind is one of the points. But what about working directly with customers? How often do you show appreciation and interest to your customers? This is where the customer loyalty promotion comes into play.
In this promotion, the goals are very clearly stated: To bind customers more closely to your company. This can be done, for example, through savings, promotions, a sale or even coupons. This is what we focus on in the customer loyalty promotion.