Bike
promotion
Get on your bike and go - the bicycle has long since become a loyal companion for many people. No wonder there are now models for every taste and in a wide variety of designs. To make your bikes or your products for bikes really stand out, we will start a bike promotion for you.
Bike promotion
Do you already know a bike promotion? No? We would like to show you what it is all about. As a company with more than 29 years of experience in the market, we know that marketing is very much about standing out. Working directly with the customer in combination with exceptional concepts ensures our success.
Our
Philosophy &
Mission
We do not do things by halves. It is especially important to us that your company achieves new leads with our promotion and is more in the public eye. Our philosophy is therefore to look closely at what suits our customers. Each promotion is tailored to the customer. We work with detailed concepts and new ideas, as the Bike Promotion shows.
24/7 Project-
manage
ment

Always in front - our project management staff is there for you around the clock.
~ 100 % satisfied customers
In 29 years, we can look back on almost 100% satisfied customers - become one of them too.
Know-how
We have already implemented over 15,000 projects - our know-how is limitless.
Only 3 steps to a successful bike promotion
1
Inquiry
You inquire and we answer - this works quickly and easily via the website.
2
Concept
Every concept is individual - we respond to your wishes and round them off with our experience.
3
Implemen-
tation

No long waiting times - we implement your project directly.
Customers who already benefit from our bike promotion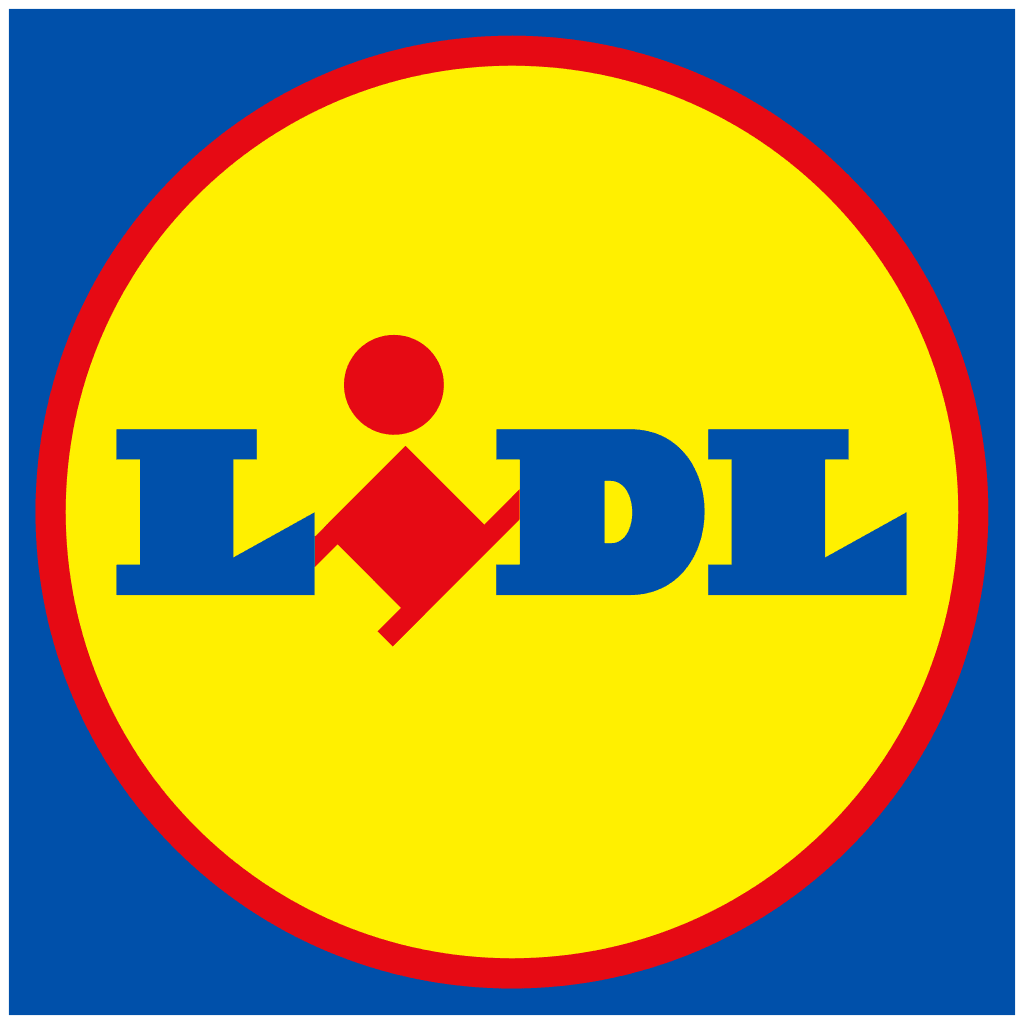 Promotion
references
PRO-VOGUE developed a successful bike promotion for our client LIDL.
Non-binding
get more information
FAQ Bike promotion
Do I need special permissions for a bike promotion?
That depends on where the promotion will take place. However, you do not need to worry about that. We will do the research for the suitable places and get the permits.
Is the bike promotion worthwhile for me?
Do you have products related to bicycles? You want to address a wide target group and improve your image? Do you want better visibility? Then Bike Promotion is ideal for you.
What are the goals?
The goals can be summarized in a few words: Image increase, sales increase, frequency increase, contacts. With a Bike Promotion you can achieve all this.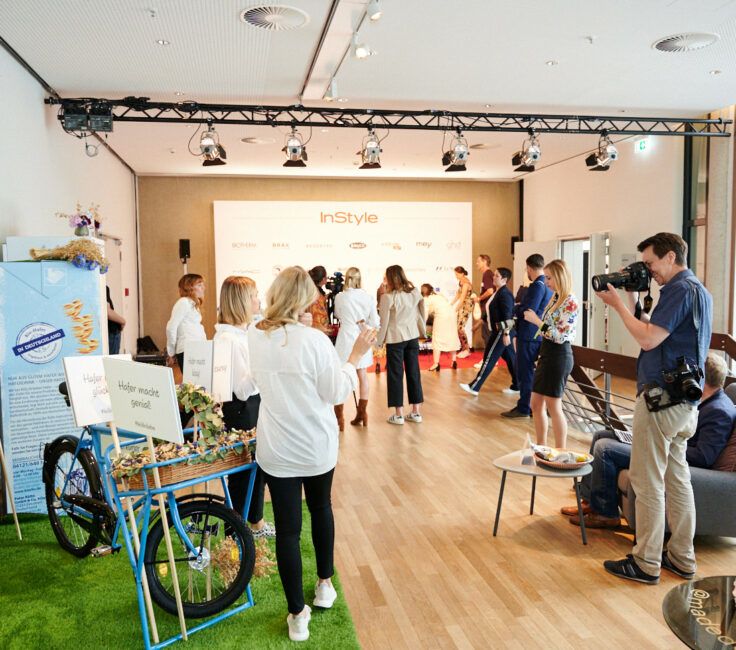 PRO-VOGUE – Your agency for bike promotion
Promotion is our passion and has been for 29 years. We at PRO-VOGUE have successfully implemented more than 15,000 projects. Therefore we are at your disposal all over Germany. It doesn't matter if you want a bike promotion in Berlin or Munich or if you rather want to go to the north. Through our large network, an implementation is possible everywhere.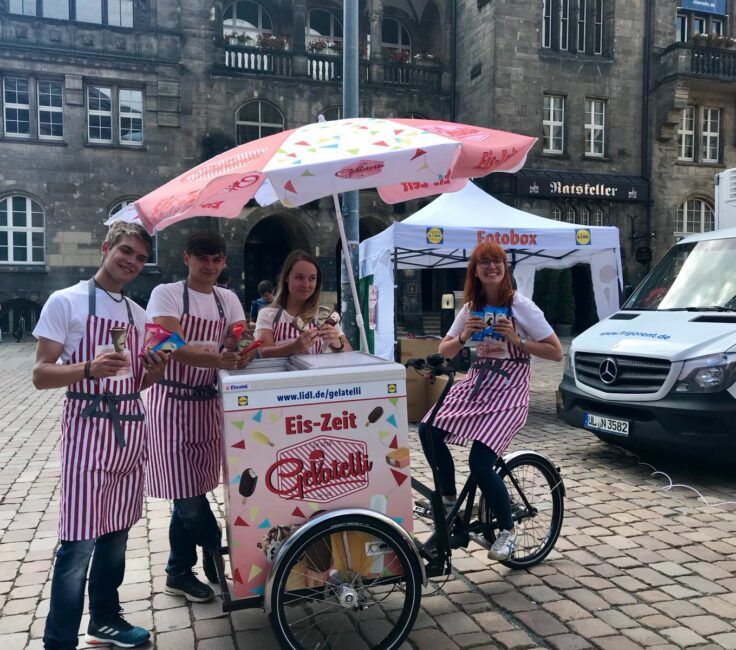 What is a Bike Promotion?
A Bike Promotion can take place anywhere. We go to public places, take part in suitable fairs or events for you or talk to cooperation partners from the sports sector. The goal of a bike promotion is to explicitly draw attention to products related to bicycles.
For this we approach people and do a face-to-face promotion. This has the advantage that your customers or interested parties can see, experience and test the products. Who likes to buy a pig in a poke? Our bike promotion is characterized by spreading good vibes and drawing attention to your brand.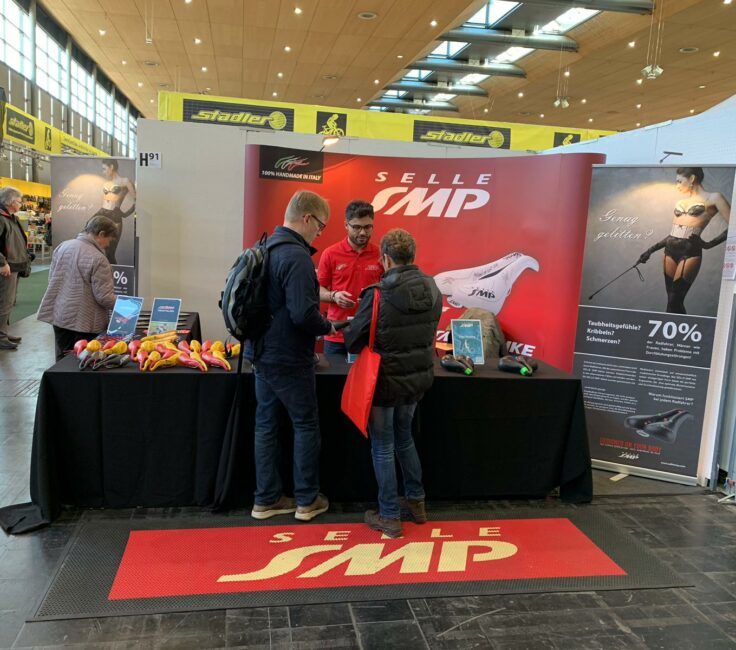 Come to the fore with our promoters
A bike promotion is only as good as the promoters who carry it out. That's why we place great emphasis on having highly trained staff. Our staff is introduced to your brand and identifies with your products. This allows them to proactively approach people, answer questions and increase frequency for your company.
Depending on the customer's needs, we are happy to demonstrate your products, hand out flyers, or call attention to special promotions. The beauty of a bike promotion is that there are no limits.