Kieser Training · reco ideas
> 3
years of working together
Kieser Training AG is an international Swiss franchise fitness studio chain with headquarters in Zurich.
kieser-training.de/
Aktionsart
Image promotion
Railway station promotion
Sampling promotion (flyers, give-aways, product samples, etc.)
Street promotion
Branche
Agencies
Fitness / wellness / health
Breakfast is the most important meal of the day! The Kieser Training team thought so too. The focus was on image promotion with bite, which generated leads. Everyone knows that all hell breaks loose at Frankfurt's main train station in the morning. Everyone wants to get from A to B as quickly as possible, but our attractive promoters are happy to talk to people about the cool "Kieser Training" product and the target group was enthusiastic about the campaign.
The fact that everything was just right was reflected not only in the good organization of beautiful outfits, great flyers and give-aways, but also in the timely obtaining of permits and the logically scheduled logistics. The campaign was a complete success and the passers-by said "YES" to the Müsli bar for free.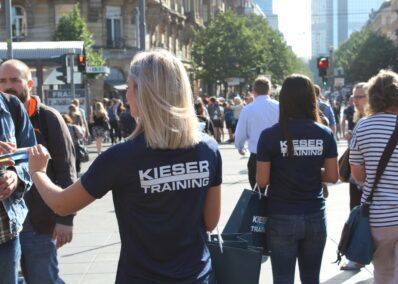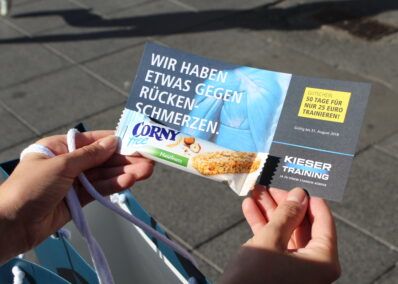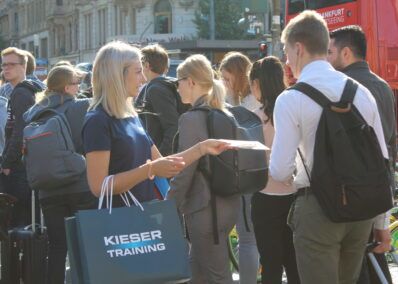 Curious?
Get a free consultation now
Similar references
Discover more examples of our campaigns carried out for over 28 years.