Birkenstock Shoes · Legwear
> 4
years working together
> 10
locations simultaneously
> 3
months of operation per year
Birkenstock GmbH & Co. KG is a German shoe manufacturer based in Linz am Rhein. The company is represented internationally with the shoe brand of the same name.
birkenstock.com
Aktionsart
Image promotion
POS promotion
Product presentations / advice
Sales promotion (with and without commission)
Sampling promotion (flyers, give-aways, product samples, etc.)
Sweepstakes/address generation
Branche
Fashion / accessories
Retail Wholesale
Trade (general)
Every child knows the shoes of our client Birkenstock. That's why we also do promotion for Birkenstock socks. During the entire pre-Christmas period, we are at Birkenstock dealers' POS throughout Germany with expert advice on the right socks for our customers.
After two central training sessions with all promoters in Hanover and Munich, the assignment began in November and continued until shortly before Christmas.
The focus was on providing customers with expert advice and thus increasing sales figures, as well as on spreading the word that Birkenstock offers socks as well as shoes.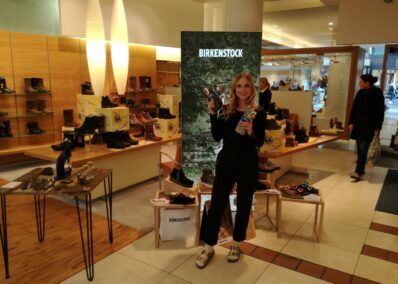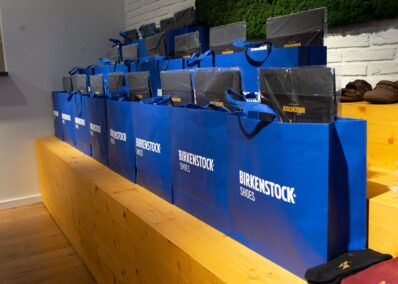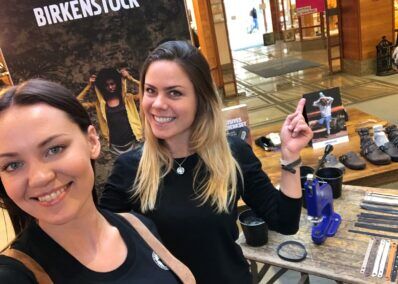 Curious?
Get a free consultation now
Similar references
Discover more examples of our campaigns carried out for over 28 years.